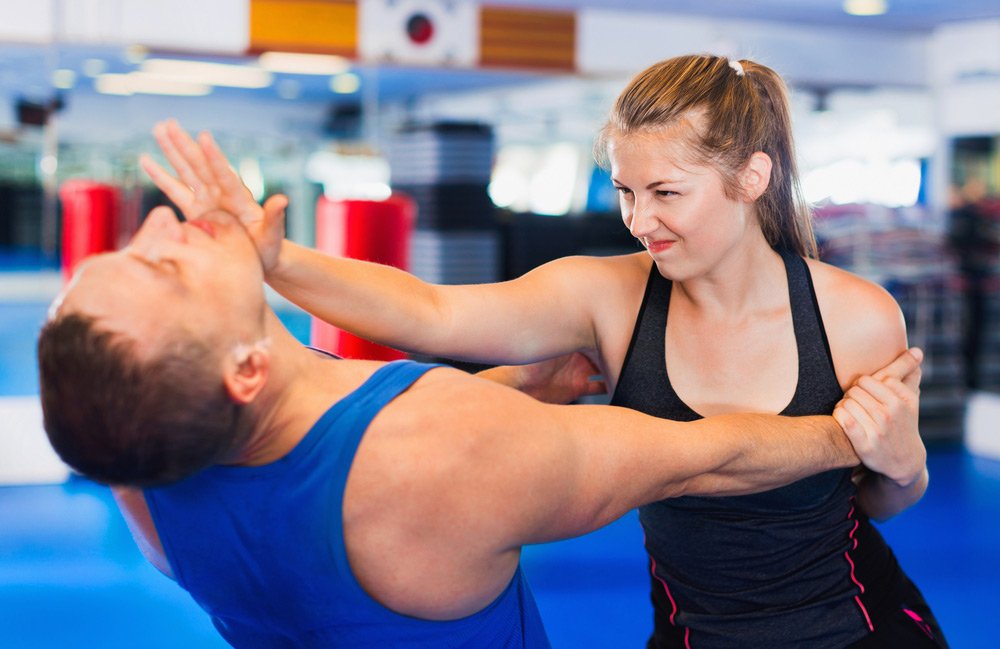 What is Teen Self Defense?
Self-defense is an important skill for anyone to have, but it is especially important for teens. Self-defense can not only help protect teens from physical threats, but can also help them gain more confidence and provide mental and emotional support. Knowing how to handle dangerous situations can make a huge difference in the life of a teen.
How can I benefit from Teen Self Defense?
Self-defense is an incredibly important skill for teens to learn, as it can help them protect themselves from physical threats or other dangerous situations. Learning self-defense can also help young adults improve their confidence and assertiveness, provide an outlet for stress relief, and allow them to recognize potential danger before it happens.
How safe is Teen Self Defense?
When teaching teens self-defense techniques, our instructors  emphasize safety and control. When our instructors teach students proper technique, we also teach them the repercussions that can occur if that technique is not used safely in practice.
Life skills are the key to success
Social Skills
Having strong social skills means being able to effectively communicate, listen attentively, build trust among peers, empathize with others, and more.
Set goals
Goal setting is an essential tool for anyone looking to achieve success in their life. Not only does it help you to focus your efforts and prioritize tasks, but it also provides a sense of direction and motivation.
Build Self Confidence
Self-confidence allows individuals to feel secure within themselves and makes them more open to taking on new challenges. With self-confidence, people are better equipped to handle difficult situations and make sound judgement calls.
They're a lot of martial arts schools around. So, what makes us different?
Professional and Qualified Instructors
Our instructors have the experience to back up what Theta Combat teaches. Backed by more than a combined 30+ years of experience, we are ready to help you see progress and results.
Negative-Free Environment
We don't put anyone down, but we're not afraid to provide positive criticism to help you get better. We believe that putting students down only chases them away, rather we'd like to see our students grow and face tough challenges head on and help them see the rewards in the end
Family-Like Environment
Many martial arts studios are a money-grab. Theta Combat provides a family environment where instructors know students on a first-name basis. When you're a student at Theta Combat, you're family. We want to see you succeed.
"Cannot express how great Jason is! It only takes a great instructor to find enjoyment in something and therefore you'll love Theta Combat."
Brooklyn Hutto

get your free trial
Secure your spot today and see how Theta Combat can change your life.